With only a few weeks left to end the year, 2019 is already the deadliest for migrants and refugees in Latin America. A total of 634 have lost their lives, according to the tally by the International Organization for Migration.
The largest increase in the number of victims has occurred in the Caribbean. More than 157 migrants and refugees have drowned so far this year. Most of them were Venezuelans trying to reach the islands of that region.
It is a much higher figure than in 2018 when 24 people died. The spokesman for the International Organization for Migration, Joel Millman, explained that the causes are explained "with a single word that begins with V: Venezuela."
"There are more than four million people circulating, most in the last two years," he recalled. "That volume of people on the move results in more fatalities."
The corridor that goes from Central America to the north is now as deadly as the Central Mediterranean.
The Organization spokesman stressed that the corridor that goes from Central America to the north is now as deadly as the Central Mediterranean.
Among the 634 fatalities in the region there are many Salvadorans, Guatemalans, Hondurans and Haitiansbecause they cannot afford to pay for safer routes.
On the border of the United States and Mexico this week an unidentified body was recovered on a Texas ranch. Further south, the body of a 44-year-old Central American man was found on the train tracks in Veracruz. On November 12, the bodies of two Cubans were found in Tabasco, Mexico. It was a couple and they had been killed. The woman was pregnant.
"Migration is still lethal because it is organized by criminals. That is why IOM is committed to a transparent and regular migration so that illegal organizations do not control the process, "said the spokesman.
Fewer migrants cross the Mediterranean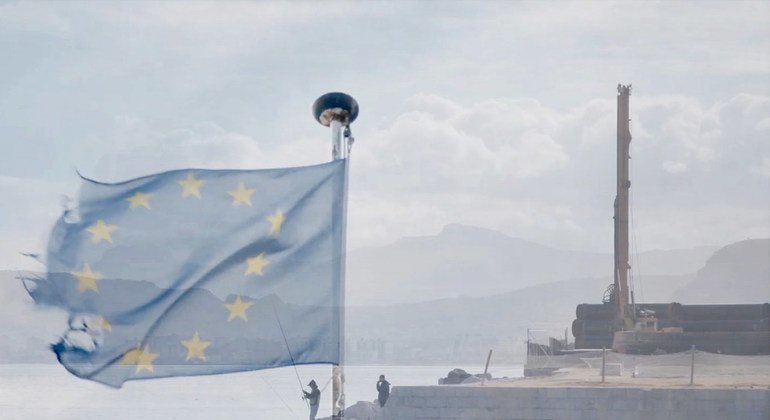 Screenshot PNUD
In the Mediterranean, 2019 can end with less than 100,000 arrivals, something that had not happened for six years. So far, 91,568 people have arrived in Europe by sea, 11% less than a year ago. The death toll has also decreased to 1091, less than half that in 2018.
This year's arrivals to Greece and Spain are at 50,371 and 22,343, respectively. While for Greece it represents an increase of 75% compared to last year, for Spain it is a figure 50% lower.
Italy and Malta have received many fewer immigrants, however, the route to reach those countries remains the deadliest. 695 people have drowned there, compared to 325 on the route to Spain or 71 on which it arrives in Greece and Cyprus.
The IOM Missing Migrants Project has been recording deaths on migratory routes around the world for six years. Since 2014, 33,984 deaths have been counted, including 2822 this year. However, the real number is probably much higher, since it is very complicated to get information about these people and the circumstances of their deaths.